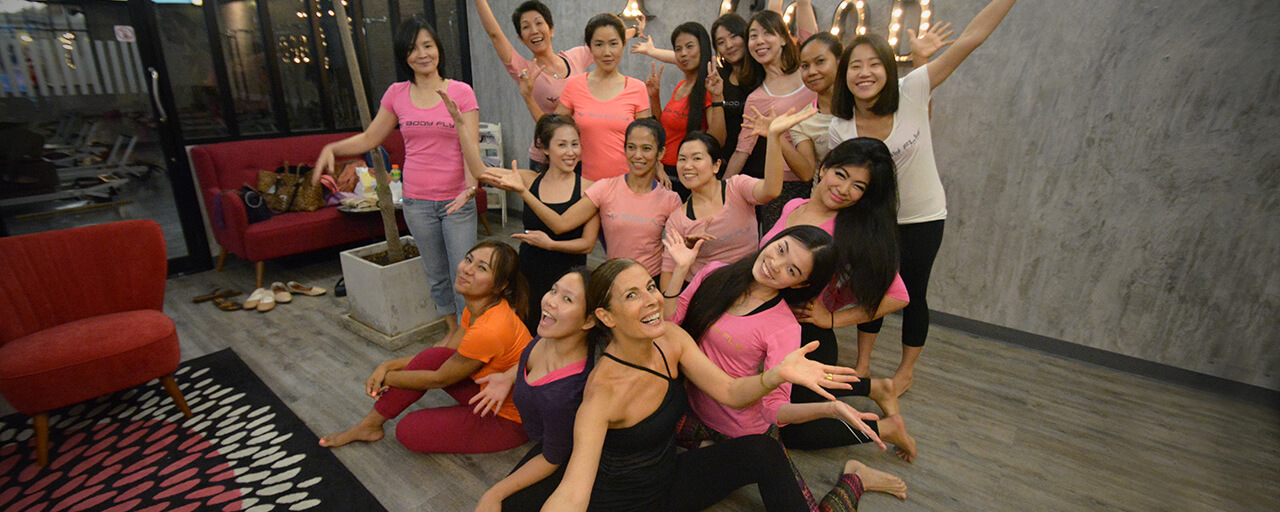 Join the
Body Fly Family
by
affiliating your Center
Owning your own Body Fly Center is a great business opportunity and can lead you to a meaningful and well-balanced life and to achieving your career goals. You'll have the benefits of an international brand and a strong corporate team to support you, plus the independence and satisfaction of owning your own local business.
Benefits of becoming an affiliated Center:
In terms of marketing:
To benefit from both, technical and professional support in the establishment of the activity within your existing studio, and from assistance in the transformation of your center,
To display your center as a high quality and innovative center.
To add to your additional offer an activity in full swing with a huge potential for growth,
To specialize your center,
To offer your clients and partners a very high and evolutional training standard,
To become a referenced partner, a privileged representative in your country and with the official bodies,
To benefit from support in regards to the opening and promotion of your studio project nationally and internationally,
To benefit from greater visibility,
To join the large international community of Body Flyers.
In terms of professional training:
To benefit from professional training support,
To benefit from a wide range of instructors who have all received the same quality of training thanks to BFIA Team training standards,
Not worry about training your instructors and assistants, whether in terms of teaching methodology, nor in terms of the management of your center: BFIA does it for you,
To have extremely qualified trainers,
To allow youth and future trainers (assistants) benefit from the experience of older trainers,
To allow assistants to quickly move up the career-ladder,
In terms of clients:
To offer to your customers the highest standard of education and training that exists internationally,
To issue each member a monitoring logbook starting at the first "White Wings" level. This allows each center to follow the progress of its clients and strengthens customer loyalty,
To offer your customers the opportunity to be part of an international network and practice Body Fly anywhere in the world in an affiliated center,
To enable your client to see his/her level recognized internationally,
To allow your client to continue to train throughout his/her practice, regardless of the country where he is located,
To become a member from the first session at your Body FlyersÒ international community center.
Inspired? Contact us to learn more about affiliation.